Hi,
Need help from you.
After install "cod4-client-manualinstall_21.1" game not run.
If i try start see this info: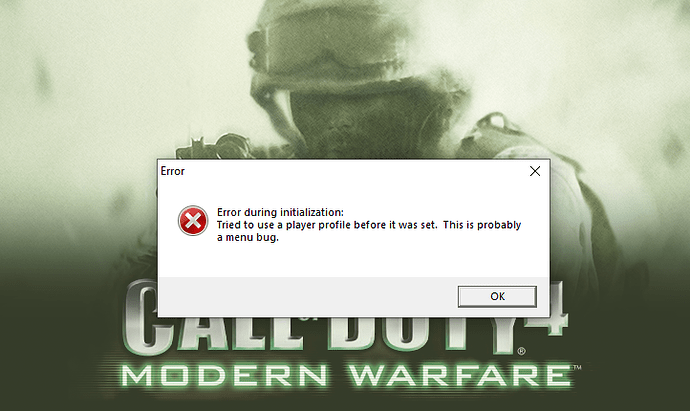 That doesn't sound like the COD4x install file.
Should be: cod4x_client_21_1.zip
https://cod4x.ovh/uploads/short-url/d5Tcz0e3rFBEE20Sw5Ep9wi0RqR.zip
Unzip in the root of your cod4 directory. Navigate to the install.cmd and run it
If you have a corrupt player profile or installation then delete folder: C:\Users\your username\AppData\Local\CallofDuty4MW
And install cod4x again
Thank you so much. Working fine!!!
After when i delete user folder.